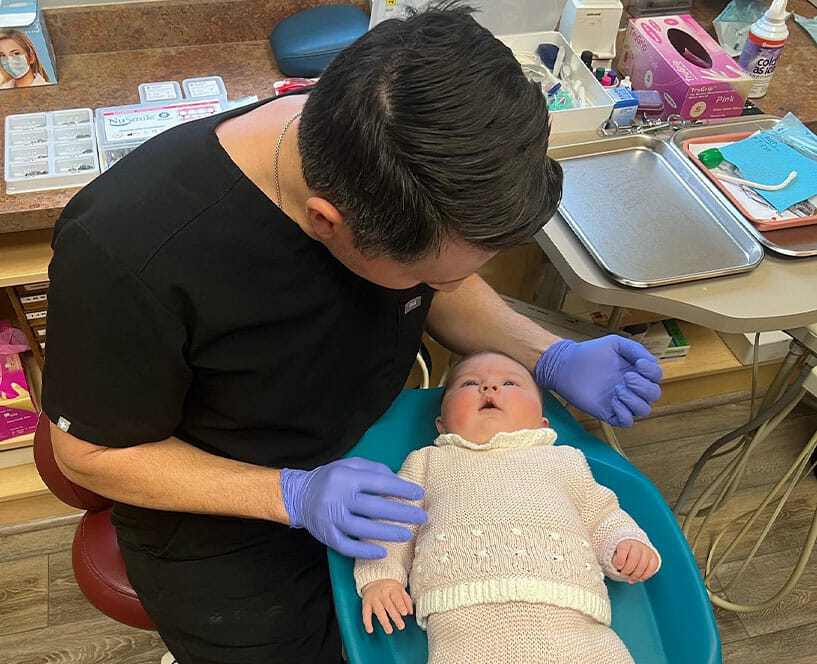 Welcome to Hilliard Pediatric Dentistry!
We are dedicated to providing a fun and enjoyable dental experience for our patients. We understand the full range of emotions that both parents and children have about dental visits. Our staff is specially trained, and our office is specially designed with young people in mind.
Our clinical team includes dedicated hygienists and dental assistants who have years of experience with treating young children. We stay current with the very latest technological advances through continuing education courses and seminars. Our goal is to build trust and confidence that will last a lifetime.
Are you wondering how you can prepare for yourself and your child's first visit?
You are not alone.
Please read on for helpful hints! We look forward to meeting you and your child(ren)!
Preparing Your Child
It is normal for little ones and even parents to be nervous about their first trip to the dentist.
Keep the description about the visit SIMPLE and positive.
Remember – your description is based upon YOUR experience; Let us create THE experience for your child.
Expect some crying, wiggling or fussing. Don't stress over this. Let the team be your guide.
Stress the positive.
Form Completion
Please be prepared to complete these forms before or during your child's first visit.
Your Concerns
We educate about dental health and will answer any other questions you may have for your little one.
Welcome to Hilliard Pediatric Dentistry- we're happy to keep your child's smile healthy.