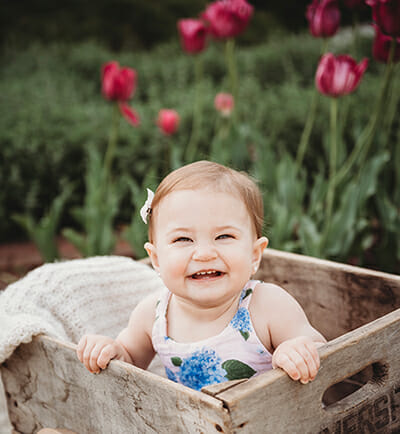 Prevention is the key to maintaining a healthy mouth.
Starting from the time the first tooth erupts to their last visit, we'll keep your children on a schedule of good preventive care. 
What is preventive care for children?
Preventive care for children includes regular cleaning and exams, sealants and fluoride treatments, frenectomy if needed, and even preliminary orthodontic planning.
When should I first bring my child to the dentist?
At age 1 or when the first tooth erupts, whichever comes first. 
What ages need preventive dental care?
All of them! Each stage of your child's growth brings with it unique needs for preventive care. For example:
Babies: We recommend seeing your child at age one or when the first tooth erupts, whichever comes first. Baby teeth serve as placeholders for adult teeth so they need to be checked as soon as they are visible as they are vulnerable to tooth decay. 
Toddlers: Toddlerhood is the best time to teach children good dental habits such as brushing. It's also the time they learn to be comfortable going to the dentist, so schedule regular appointments for them and encourage brushing at home. 
School-Age Children: From ages 6-12, children lose baby teeth and gain adult teeth. Regular check-ups can ensure their teeth are coming in correctly or determine whether orthodontia or other specialized care may be needed. 
Teens: Hormonal changes, sports, and activities all can have a bearing on proper and safe oral health. Teens should have cleanings and exams every six months, as this is a prime time for cavities. Teens will also need to see their specialists regularly if they have braces or retainers. And, a mouthguard is a must

for any child who is involved in sports or other contact activities. 

Young Adults: As kids go off to college or move out of the house, encourage them to keep up with their dental hygiene. They especially need regular cleaning and exams, and they must continue at-home brushing and flossing.